WE BRING PEOPLE AND NATURE TOGETHER AND WE DO IT WITH EXCELLENCE!
NEW!
BEAUTIFUL SUN-CATCHER CRYSTALS
FROM WOODSTOCK!!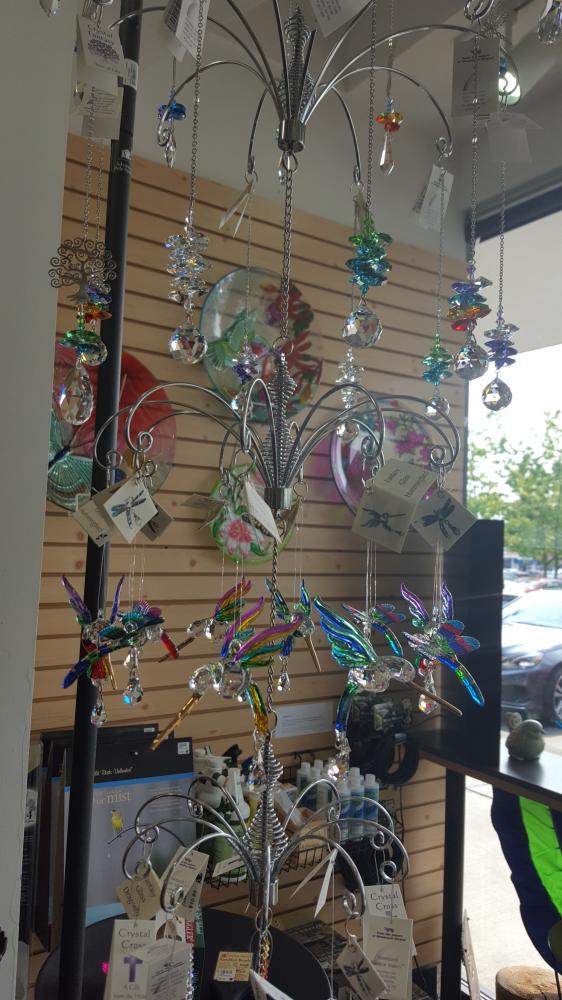 TAKE A RAINBOW HOME WITH YOU!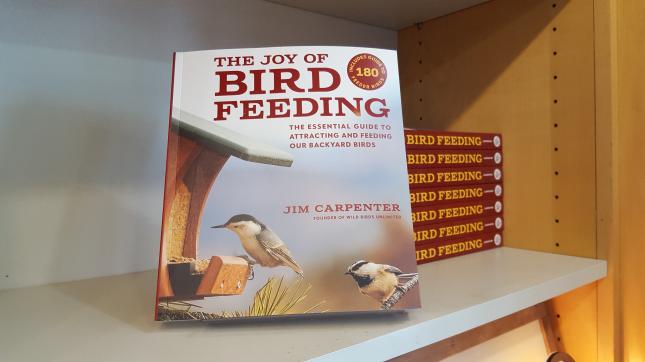 THE ULTIMATE GUIDE FOR BACKYARD BIRD WATCHERS AND BIRD FEEDERS! BEAUTIFUL PHOTOGRAPHS! EXCELLENT ADVICE ON BEST FOODS, FEEDERS, CRITTER AND PEST BIRD SOLUTIONS, PREVENTING WINDOW STRIKES AND MORE!
ONLY $28.00!
WHAT DO YOU THINK OF THE BOOK, MILLIE?
I LOVE IT!
SCREEN DOOR SAVERS!
sweet millie
NEW SHIPMENT OF SOLMATE SOCKS! NEW COLORS AND ANKLETS, TOO!
NEW! FIREFLY LAMPS! SOLAR OR USB CHARGED! 4 LIGHT SETTINGS! HANG OR SET ON A TABLE! COLLAPSIBLE, UNBREAKABLE! COME IN AND BRIGHTEN UP YOUR DAY!!!
MILLIE'S BAGGING IT FOR THE DAY!
GREAT HORNED OWL AND CHICK
Wild Birds Unlimited® Certified Birdfeeding Specialists™ are trained to show you how to turn your yard into a birdfeeding habitat that not only brings song, color and life to your home, but also benefits the wild birds and the environment in your area.
WBU isn't just about selling birdfeeders and birdseed. We pride ourselves on being able to give you the most accurate information and knowledge about your local birds.
Based on more than 25 years of research and experience, our products have been designed to be the highest quality birdfeeders and birdfeeding equipment on the market today. We're so confident about our designs that many of our products carry a lifetime guarantee.
We're not only proud of our feeders though. We also have the freshest birdseed in town, and we can prove it. Our exclusive regional blends aren't just fresh; they're specially formulated from 100% edible seed that the birds in your backyard will love.
It is our goal for you to have the best possible experience from your birdfeeding hobby. Backyard birdfeeding is the most relaxing, fulfilling, educational and exciting hobby that anyone, young or old, can enjoy.
At Wild Birds Unlimited, we aren't just a birdseed store. We are Your Backyard Birdfeeding Specialist®, here to help bring you, your family and nature together.
Hope to see you soon!
Andy, Pat, Rhonda, Fran, Kathleen, Sandy, Barbara & Millie
Do you know that you can recycle your used seed bags? You can bring in your 5 lb. and 10 lb. bags and we will reuse them if possible. If you bring in your empty 20 lb. bags, we will use them for packing material. You can also put them in your home recycling bin if your service accepts #4 plastic.